Posted by Lisa Stevens on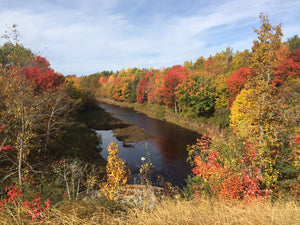 I have a love/hate relationship with writing blogs. I enjoy writing them....when they write themselves....when I put my pen to paper (or fingers to the keyboard) and I just let loose and don't have to really think about what I am writing...it just pours out of me. BUT, when that does not happen and it is the day the blog is due....that can be very frustrating. I love that people love reading what I write....but that also puts the pressure of trying to write things that people will want to read. hahaha  Today is an "off day"...I have written 5...
Posted by Lisa Stevens on
My Favourite Kitchen Appliances #1 I love to bake.  I would bake everyday all day, if I never had to clean it up! AND if baking that much didn't put my families health at risk...cause we do NOT need goodies and treats every day. lol Well, they think they do, but I know they do not.  But when it comes to cooking....my favouite appliance to use is my Instant Pot. I know there has been a lot of hype surrounding the Instant Pot. It is considered a cult following (don't know what a cult following is....this is the official google...