Posted by Lisa Stevens on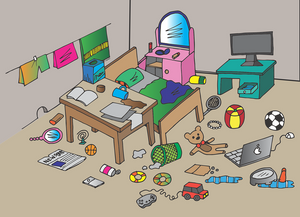 We are a big family....not as big as some, for sure, but right now there are 8 people living in this house, 2 dogs, 2 cats, 1 lizard and 5 fish. That is a lot of bodies AND a lot of stuff that goes along with those bodies.  We have a good sized house , not huge but big enough. The way it is set up, people can get some alone time if they so choose, which is important to help everyone's sanity.  The biggest issue we run in to is with the stuff. People using it (which is what...
Posted by Lisa Stevens on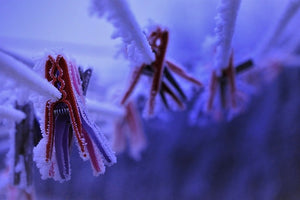 This month for It's Not Easy Being Green, we are going to implement using the dryer way less and using our clothesline more. I am calling it a vacation for my dryer.  It is something we have always tried to do, use the clothesline...but sometimes life gets in the way, one year our clothesline broke and we didn't get it fixed right away, another year it was a very rainy summer....which makes it very hard to use the clothesline. lol  Right now, our clothesline is down (the outbuilding it was attached to is being torn down), but we are going...