Posted by Ben Stevens on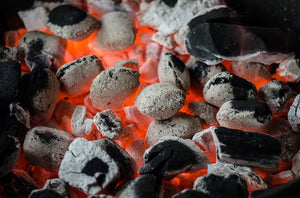 Today as I write this our part of the country is under a heat warning as the temps soar to around 40C or 105F for our American friends.  That is drastic difference from the 12C or 53F we had on Monday.  So, with summer here it means lots of outdoor fun and for our family it means lots of treats we typically tend to have this time of year.  Today I want to share with you a few delicious treats our family gobbles up quicker than a cheetah on Redbull.   Marshmallow Cheese Crackers -  This is a childhood treat I've...
Posted by Lisa Stevens on
My Favourite Kitchen Appliances #1 I love to bake.  I would bake everyday all day, if I never had to clean it up! AND if baking that much didn't put my families health at risk...cause we do NOT need goodies and treats every day. lol Well, they think they do, but I know they do not.  But when it comes to cooking....my favouite appliance to use is my Instant Pot. I know there has been a lot of hype surrounding the Instant Pot. It is considered a cult following (don't know what a cult following is....this is the official google...