Posted by Lisa Stevens on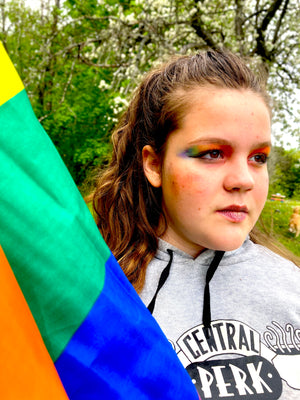 Here's the thing about gay pride. We are not proud of our daughter because she is gay. Just like we are not any more proud of her because she has size 8 feet or brown hair…that is a part of her, how she was born...who she is…. What we are proud of is the fact that despite all adversity in today's world for the LGBTQ community…she had the courage (at 13 none the less) to be her true self and share that part of her, not only with her family (which is a big deal), but also with the world at...
Posted by Lisa Stevens on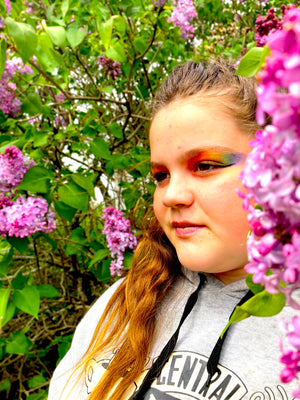 Hi I'm Adaliah, I'm 13, and I've always felt more...different then my friends, and the other kids around me. I always thought it was because of being homeschooled, though I guess I was always kind of weird anyways. I never could have guessed it was because I'm a lesbian. Although, apparently everyone else could tell. This is kind of my coming out story. It's a funny story, to be honest. All of it started in a tent in our yard, one summer very early in the morning, around 3 a.m., with my sister and my best friend. We were overtired,...